Why It's Important to Have
a Patent Portfolio Review
May 11, 2022
A patents is a form of intellectual property (IP) used by individuals and businesses to protect their novel ideas for mechanisms, processes, and systems. For businesses holding one or more U.S. patents, investing in a patent portfolio review can provide you with valuable insights about your current patents and help realign them with your company's goals. A knowledgeable Florida patent attorney can share with you the benefits of having a patent portfolio review and assist you in exploring your possible options.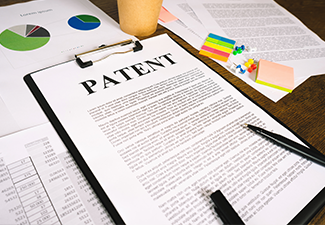 I'm dedicated to offering experienced legal guidance and reliable advocacy to clients in intellectual property matters, including trademarks, patents, and copyrights. I'm available to discuss your unique situation and help you understand why you should invest in a patent portfolio review, as well as what the review should consider. My firm proudly serves clients throughout the United States.
What Is a Patent Portfolio?
A patent portfolio can be described as a collection of patent applications and patents issued to or owned by a single individual, business, or entity. Also, the patent portfolio may contain all development ideas, processes, and innovations that are linked to a business. Frequent review of patent portfolios is often recommended to determine where the status and the present value of each patent owned by a company and understand how the patent portfolio stands to protect against infringers.
Why Is It Important to Have
a Patent Portfolio Review?
Having a patent portfolio review is essential due to the following reasons:
Valuable Overview of Patents and Protections Offered: A patent portfolio review provides you with a valuable overview or insight into your current patents. With this, you can know the types of rights and licenses you have been granted by the government, as well as the scope of protection each patent offers.

Understand Your Rights: A patent portfolio review is essential to know your rights regarding your patent. Otherwise, your business could end up in a situation where another person or company could take advantage of your inventions or ideas.

Analyze Company Processes: In addition, a patent portfolio review can help evaluate the internal business processes of your company, including product development, sales, annual reports, employee handbooks, and other internal operating procedures. This can help you take full advantage of your intellectual property protection.

Know Your Sector: A patent portfolio review will enlighten you regarding what sectors those issued or owned patents are currently focused on.

Evaluate Your Investments: Sometimes, patenting an invention can cost businesses between $1,500 and $10,000, or even more. With a patent portfolio review, you can know the amount you have invested in your patents and patent applications and ensure that the investments are actually worth it.

Identify Potential Patents: Additionally, taking stock of your patent portfolio can help you identify other possible patents, including ideas, processes, and innovations, that you are yet to apply for.

Notify Competitors: A patent portfolio review can also help make sure that your competitors are aware that your business has a patent on a particular innovation or idea. Also, you can provide proper notice to competitors who do not know.

Comply With Renewal Requirements: A frequent patent portfolio review can help ensure that you are in compliance with renewal requirements and do not miss any renewal deadline.
Furthermore, a comprehensive patent portfolio review can provide valuable insights into other pertinent intellectual property tools, including copyrights, trademarks, trade secrets, service marks, and privacy laws. A knowledgeable attorney can enlighten you about some of the things a portfolio review should consider and help you make intelligent decisions.
What Should a Portfolio Review Consider?
A patent portfolio review should consider the following:
Compliance with U.S. patent enforcement laws

Eligibility for worldwide patent

The available licensing options

Various ways to maintain the company's existing patents
A skilled Florida patent attorney can help conduct your patent portfolio review diligently and identify key areas where your issued patents could benefit the overall portfolio of your company.
How an Experienced Attorney Can Help
Navigating intellectual property matters involving patents usually involves a lot of complexities. With a comprehensive patent portfolio review, you can better understand your rights regarding your patents. An experienced intellectual property attorney can explain to you what to expect from a patent portfolio review and help you navigate crucial decisions.
At the Law Office of Mitchell Ghaneie, P.A., I have devoted my career to providing outstanding legal services and guiding clients in patent-related matters. Using my extensive knowledge, I can help review your patent portfolio, identify the sectors your patents are focused on, and make sure they are in line with your company's goals. Also, I will craft a strategic plan to help maximize the value of your patents to the company.
Contact my firm – the Law Office of Mitchell Ghaneie, P.A. – today to schedule a simple consultation with an experienced patent attorney. I can offer you the personalized legal counsel and reliable advocacy you need. My firm is proud to serve clients across Jacksonville and St. Augustine, Florida.s