Attorney Mitchell Ghaneie
INNOVATE AND SECURE
Serving Northeast Florida
Trademark & Patent Attorney in St. Augustine & Jacksonville, FL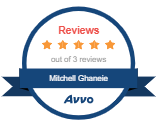 Mitchell Ghaneie
Patent Attorney
A native of Merritt Island, Florida, I was raised on the Space Coast where I developed my passion for the legal system and growing innovation as well as entrepreneurship across the state. Since graduating from Florida State University College of Law, I have focused my trademark and patent law practice on helping small businesses and entrepreneurs throughout Northeast Florida protect their intellectual property and foster a path toward success. Accordingly, I have overseen hundreds of patent and trademark applications and resolved many patent and trademark disputes. When you contact me, Attorney Mitchell Ghaneie, in St. Augustine or Jacksonville, you will get answers to your questions and receive updates throughout your case to help you stay current on your pursuit of a patent, trademark, and/or copyright.
MEET MITCH
Your Creation
is Everything
The value of your services is
measured by the quality of your
brand. Let me help you protect it.
Obtaining Patent Protection
Patent prosecution is a unique specialty not offered by every attorney. I have the skill and experience in this area necessary to guide you throughout the process and ensure your invention is protected.
Registering a Trademark
Trademark law is intended to safeguard the goodwill associated with a company and its provided products and services. This goodwill is most commonly represented by company's name, logo, and slogan as well as the name of the product or service offered by the company.
Intellectual Property Disputes
I also advise my clients on enforcing their intellectual property rights and defending their freedom to operate.
Helping You Bring Your Ideas to Life
Located in St. Augustine, Florida with a satellite office in Jacksonville, I am dedicated to helping businesses, and individuals safeguard their trademarks, patents, inventions, and other forms of intellectual property. When you need to consult with an experienced attorney about matters concerning intellectual property law, I am here to help you navigate the system and safeguard your business.
Entrepreneurs, artists, inventors, and businesses have protections under the law regarding their work. I offer guidance on becoming the registered owner of your intellectual property and provide diligent representation in disputes and cases of infringement. I have successfully represented clients in numerous cases related to intellectual property law, as well as licensing agreements, corporate formation, and various contracts. In contentious trademark matters, I will assist clients throughout Opposition and Cancellation Proceedings.
As my client, you'll receive the advice you need to protect your work. I strive to promote innovation by supporting creators and companies who are bringing new ideas to life. With my legal representation, you can rest assured that your trademark or patent is in capable hands. Serving the interests of your business will always be my top priority.
As an experienced trademark and patent attorney, I am committed to bringing your ideas to life and protecting them. I base my practice on integrity, value, accessibility, and communication. I incorporate these cornerstones into my practice because I believe they are necessary for building a solid foundation for a good client experience. Whether you or your business need a patent, trademark, copyright, or contractual agreement, I will ensure the process is completed as swiftly and efficiently as possible. If you are looking for counsel in Jacksonville or St. Augustine, Florida, reach out today to schedule a free case evaluation!